Hello everyone,
I spotted a bug, when tried to create gantry system with '3-linear axes (H-bot)'. 
I chose base reference, and when it comes to 'base' and the 'joints' it changes my settings to the first item in the list of input models.
Here are some screens taken one after another: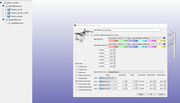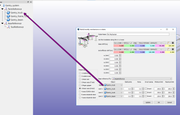 My OS Windows 10, RoboDK 3.6.2.
We tried as well on MacOS with the latest RoboDK and got the same bug.